Mobile Support
February 14, 2023 - v0.33.0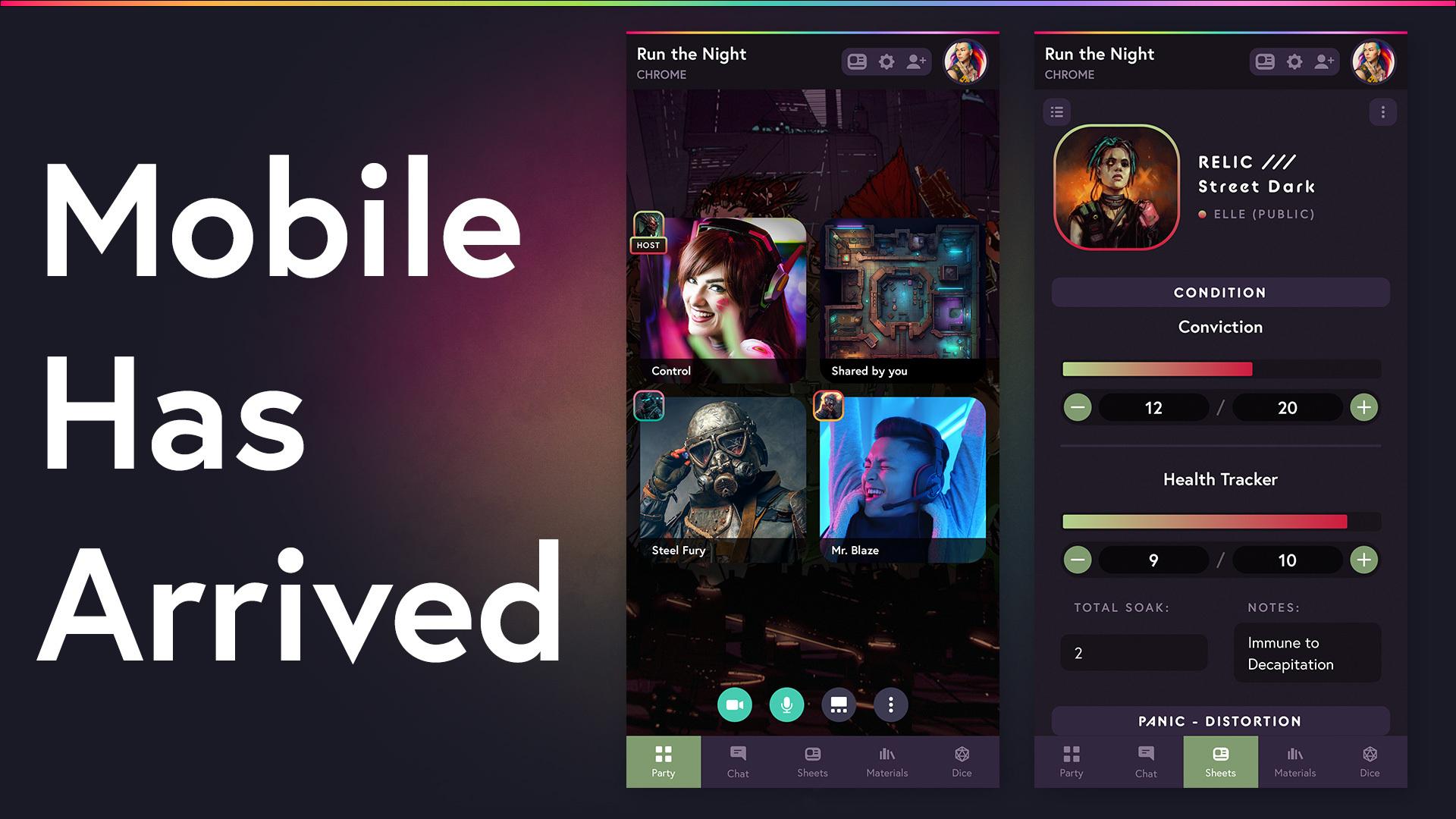 Too much adventure to fit in your bag of holding? Too many cuts and compromises on your favorite device? Too few solutions for bridging your online and in-person games?
Well not anymore! Role has officially gone mobile, meaning you and your party can enjoy a complete, easy, uncompromised play experience right from your browser on any device you desire. Smartphones? Check. Tablets? Check. Desktop and beyond? Absolutely.
Wherever this message finds you, Role is ready for you to play.
Updates
Phone and tablet support for our dashboard and rooms.
Enables maps & tokens for touch devices.
Enables preview rooms on mobile devices.
Updates how video tiles look based on their size to better showcase all the information.
Fixes host being able to clear other player's dice rolls.
Fixes enabling dice colors on templates that were created before the feature was released.
Fixes properly marking when you've read the most recent message in your chat log.
Fixes audio playing for touch devices.
Fixes rooms having a scroll bar on tablets.