Audio Assets
January 13, 2023 - v0.31.0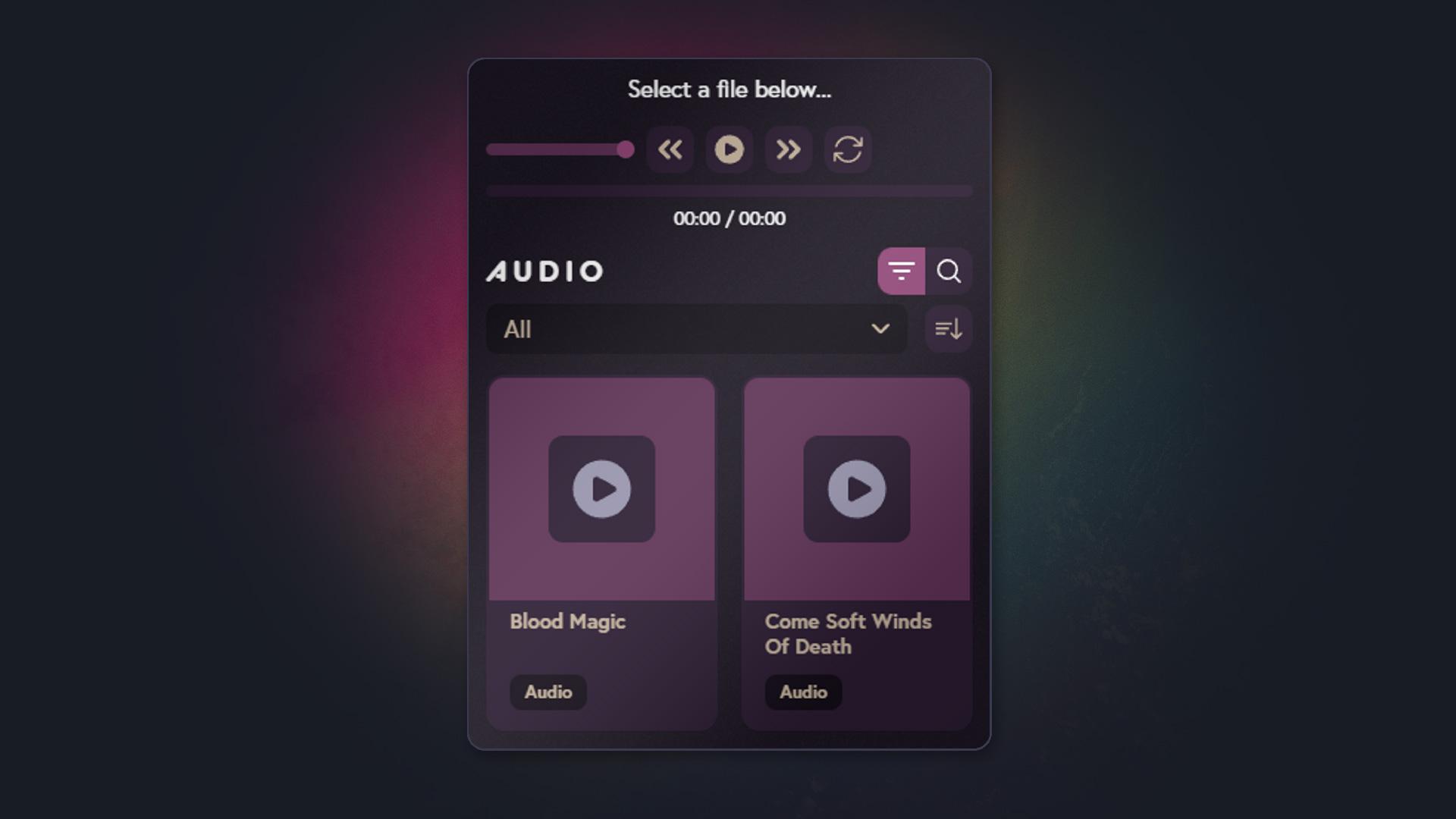 Did you hear that? The subtle rustle of wilderness creatures, the cool wind whistling through the trees, the hum of a bustling town center, the crescendo of heroic theme music as the encounter begins…
Audio features have arrived on Role!
We're proud to unveil one of our most-requested feature updates: Sound effects & music are now fully supported to make your games even more exciting, immersive, and fun.
Audio assets are now available for Room hosts!
Room Hosts will find a new tab in your Play Panel for uploading and playing music, sound effects, and other audio files. Playing audio in a room will also stream it to everyone in your video call. For now, this feature is only available to the host of the room, so that they can control the ambiance and set the right immersive mood for the adventure!
Lobby Music: Hosts can also set any audio file in a room to be the lobby music. Lobby music plays automatically when players enter the room before they join the video call.
We've also updated our room tutorial for new users! We now provide a quick walk-through of the features available in a room to help onboard new players.